Our Team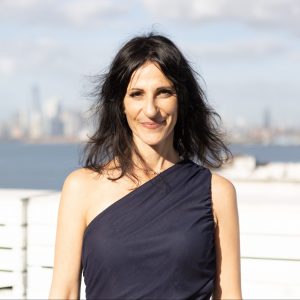 Lillian LaSalle
President - Manager & Producer
I grew up in Brooklyn, went to high school in Manhattan where I majored in acting at the High School of Performing Arts and went to college at SUNY Purchase where I majored in classical guitar performance.
As the youngest daughter of immigrants, I learned a lot about The American Dream and watched closely as my entrepreneurial father started businesses. His motto was, "you can do or be anything." And I believed him.
I came into this business at a very young age, starting as an intern at a boutique agency, working as an assistant at another, and then became the youngest agent in the history of Equity to be sub-franchised as an agent.
I moved from agenting to management because I wanted to have the freedom to produce and have closer relationships with a smaller client list that I could foster and grow.
I started my company, which was originally called, LaSalle Management Group, in 1998. The name Sweet 180 was suggested to me by one of my clients, during a time when I was switching back from having had a partner for a number of years to going back to be a sole owner again. I liked the idea of "doing a 180" and since we are always evolving and growing and changing depending on the needs of our fantastic clients, it seemed really befitting.
I'm a manager and producer. I've produced several feature films and have sold television shows. I also produced and directed a powerful documentary that took five years to shoot and two years to edit. 
I love this company and I love my career. I have two crazy kids, a Coonhound, wonderful husband, play guitar, banjo and am obsessed with books. 
Lori Swift
Manager
I grew up in Brooklyn and Rockland County, NY, spent summers in the Catskills where I attended Stagedoor Manor Performing Arts Training Center and studied acting at NYU's MFA Graduate Acting Program.
My father was a piano entertainer and a New York City school teacher and brought the joy of music and singing into my life at an early age. Raised on classic Hollywood movies and musicals, it was my parents' influence that set me on my path in the entertainment industry.
I began my career as an actress and cabaret artist and then got an internship at Bernard Telsey Casting. After a month working there, I was promoted to assistant and flown to Los Angeles to help out at their first RENT open call. Three months later, I became a casting director and during my six years there, I cast over a hundred productions for Broadway, Off-Broadway, film, television, commercial and voiceover.
In 2002, I accepted an offer to become a talent agent at a Los Angeles talent agency and to open their New York office. For twelve years as their senior agent in NY, I helped build their theatrical division and represented many award winning stage, TV and film actors.
In the fall of 2015, I joined Lillian LaSalle at Sweet 180 as a talent manager to work more closely with a smaller number of clients. I am thrilled to be working at a company with extraordinary artists and a shared vision to help cultivate and enhance their careers.
I love my work, watching tv and film, and listening to podcasts and jazz. I am blessed with a wonderful family and friends and love to sing and harmonize with my two beautiful boys.
Ben Gerhardt
Executive Assistant
I was born in Chapel Hill, North Carolina. I'm a violinist and a home chef, I love everything creative, including painting!
I started as a violinist, performing solo and in ensembles. I studied at Interlochen and with several top members of the North Carolina Symphony and the assistant concertmaster of the Chicago Symphony Orchestra. Although classically trained, I dabble in bluegrass and fiddle on the side.
I majored in Philosophy and English at the University of Chicago, where I developed my passion for writing and film. My studies focused on movie villains, classical philosophy, and science fiction, my three favorite topics. The philosophy department even let me write my thesis on science fiction and how it should be read as modern-day philosophy.
I still love Chicago and playing the violin, but following my love for film led me to the center of the world — New York City — and to Sweet 180 in particular.
I'm very excited to explore this great city and to be working alongside Lillian in assisting our outstanding clients. The talent at Sweet 180 is second-to-none, and I look forward to seeing the many successes of our clients.
Audrey Wick
Associate
I grew up in Zürich, Switzerland before moving to New York City to complete my MFA in Film. I'm thrilled to have the opportunity to intern at Sweet180 where I'm learning valuable skills for my future career and am able to have an insight into the industry I love.
When I'm not watching TV or films, I'm passionately producing short films and enjoying my NYC life and all it has to offer.
I feel lucky to work with an amazing team and I look forward to my time at Sweet180!